Full Circle, the studio leading the development of EA's highly anticipated new Skate game, has announced that the title will be a free-to-play live game with cross-platform cross-progression features. It's coming to PC, PlayStation, Xbox, and even mobile platforms, but the latter is still in early development.
The official title of the game is "Skate". with the period added and still has no release date. The devs explained during "The Board Room" video chat (below) that they only announce a date "when it's ready." However, creative director Chris "Cuz" Parry described where the game sits in the series. He states that it is not a remake, sequel, reboot or remaster of the original Skate, but rather an "authentic evolution" intended to bring something new to Table. As a live service title, Full Circle plans to add new content and gameplay elements to the game based on player feedback.
The developers also confirmed that microtransactions would be in the game to fund its continued development, but assured that most of them were cosmetic. Players will have to wait and see what that entails as more information is released, but the developers have pointed to Apex Legends as an indication of their monetization system. If you're excited to see how this game plays out and can't wait to play, you can try your luck by signing up for Skate's "pre-pre-pre-alpha" look.
After disappearing from the video game scene, are you still looking forward to playing a skate game? Let us know!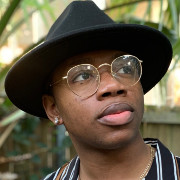 Anthony Jones, news editor
Anthony Jones is a video game journalist and late 90s kid who loves retro games and the evolution of modern gaming. He started at Mega Visions as a reporter covering the latest announcements, rumors, and fan-made projects. FFXIV has its heart in the MMORPG scene, but it's still happy to analyze and waste hours in ambitious and ambiguous MMOs that players follow.